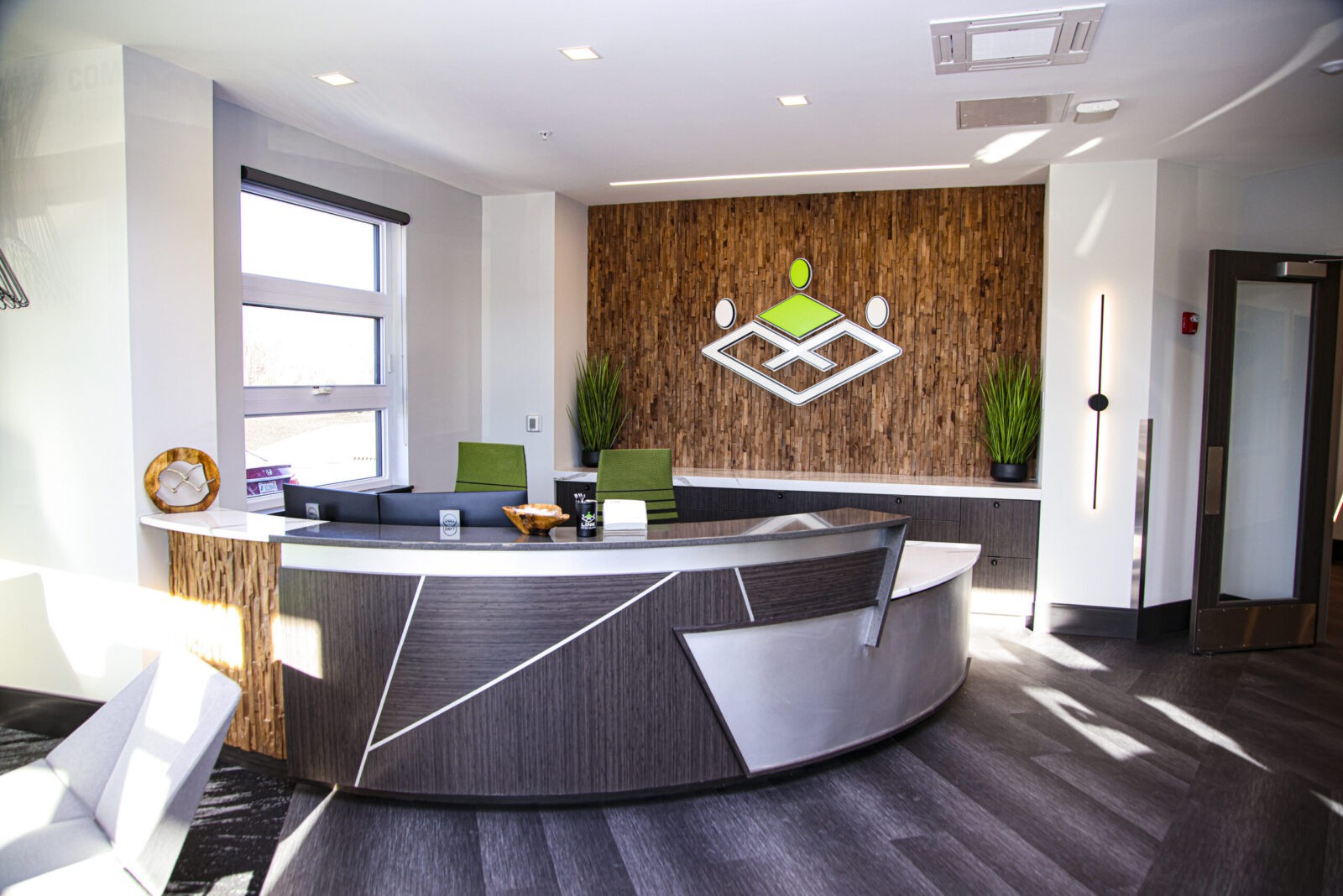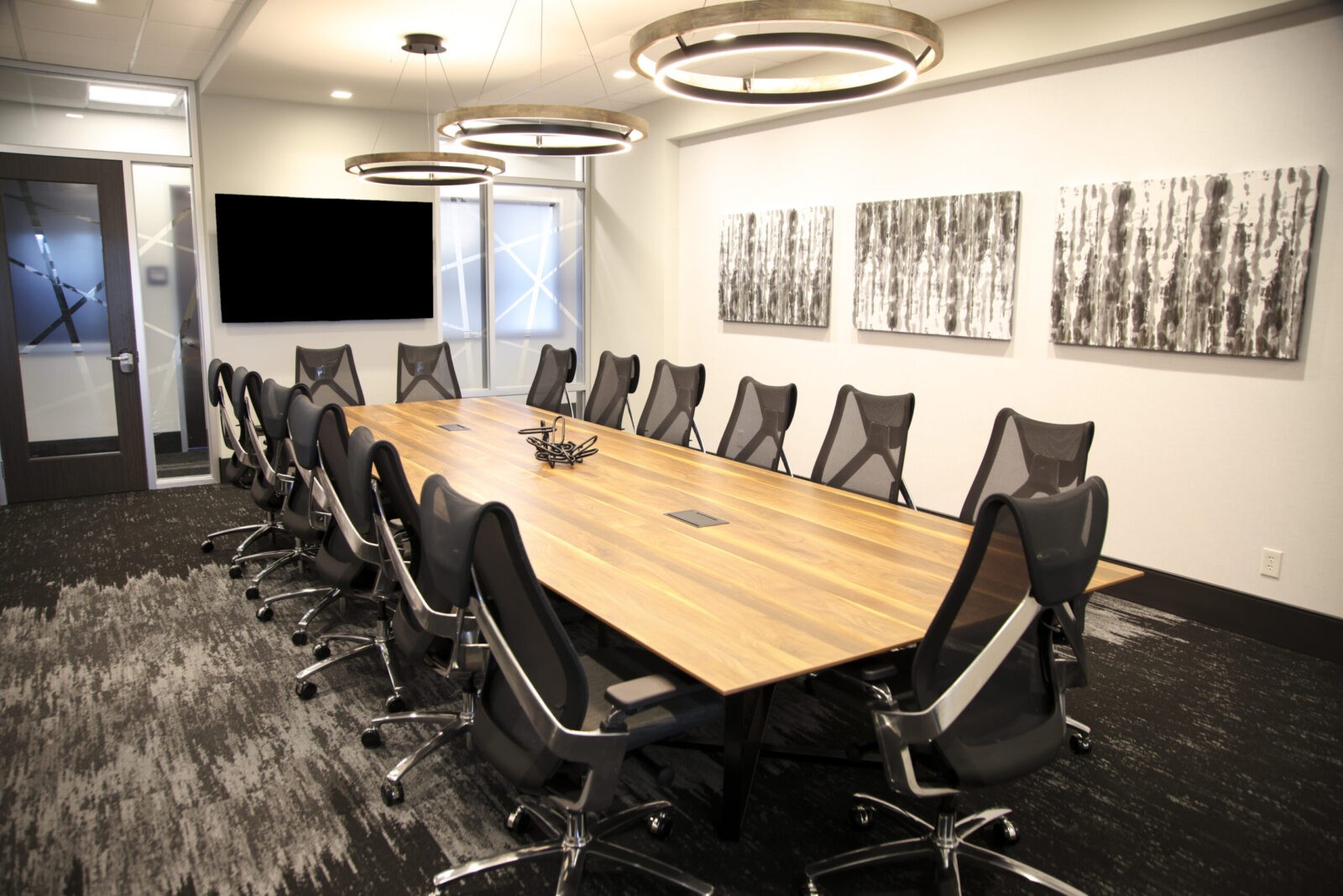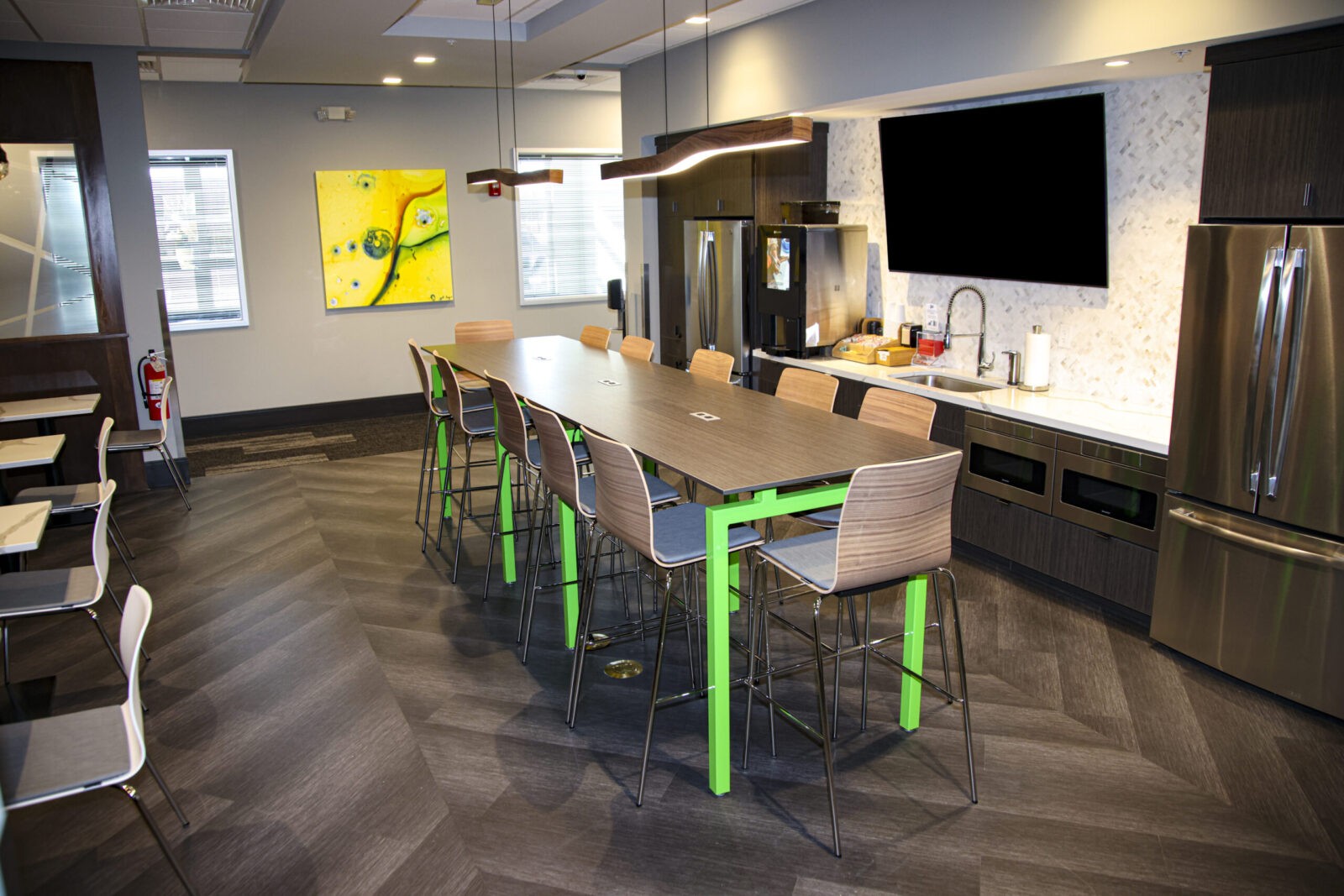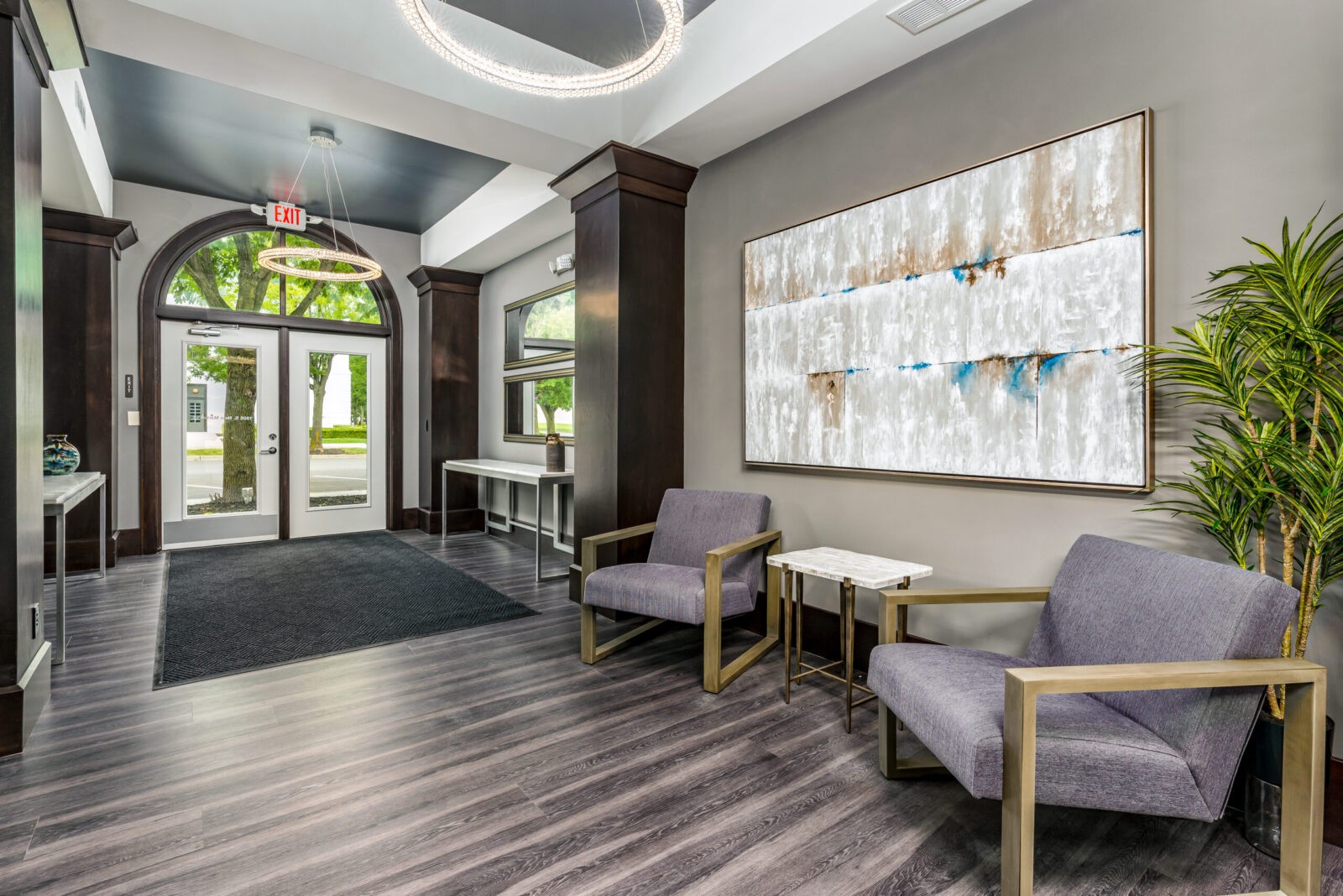 Three GREAT Carmel Office Locations
1905 South New Market Street, Carmel, IN 46032
Link private offices and suites at WestClay are luxury retail / executive office suites located within the award winning Village of WestClay mixed use community in Carmel, Indiana. Enjoy the benefits of being a few hundred feet away from grabbing latte, breakfast or lunch at Zing Cafe or drinks after work at Danny Boy's brew house, dinner at Sahm's Ale House or pick up some gifts or candy at Basket Pizzazz.
10255 Commerce Drive, Carmel, IN 46032
Link Office Suites on Commerce Drive features a unique, dynamic solution to your executive office suites needs. Extensive common area amenities featuring Link Cafe, three conference rooms, two private phone call rooms, breakout seating area, covered patio space with calming views of a beautiful pond and extensive landscaping. Enjoy the luxury of being able to walk to Target, Which Wich, Prodigy Burger and much much more. Onsite property management.
Coming fall of 2023
Link at Park Place Centre
708 and 712 Adams Street, Carmel, IN 46032
Link Office Suites at Park Place Centre feature two class A two story buildings features classic Williamsburg architecture with a modern day contemporary interior finish.  The 708 building features luxury private salon suites on the main floor, and executive office suites on the second floor.  The 712 building is an all office suites building with large picture windows throughout the suites.  
Executive Office and Salon Suites for Rent
Looking for executive office suites in Carmel, Indiana? Link executive suites offers three unique, dynamic solutions to your office space rental needs. Link offers a variety of flex office space options from small office suites to small retail suites in Carmel, Indiana with private entrances. No matter what type of office space you are looking for, Link Office Suites has the answer to your Carmel small office space needs.
A Link executive suite gives you an invaluable professional advantage over a home office by positioning you among other motivated, focused individuals and small businesses in complementary industries. Our creative work environments naturally encourage businesses and entrepreneurs to network, brainstorm, and work together. Break free from the confines of your current office space and try out a new way to work!
In addition to our amazing office suites, many of our facilities can accommodate salon suites.  Our all inclusive Salon Suites allow you to put your own design touch on your space by providing your own furnishings. Save lots of money on a monthly basis by providing your own furnishings and shampoo bowl.  Link Salon Suites are an incredible value compared to your traditional salon suites in Carmel, Indiana.  
WORK FREELY * WORK CREATIVELY * WORK TOGETHER
Come see why business professionals are working at Link Office Suites in Carmel. Link Office Suites is the most advanced entrepreneurial work space in Carmel, Indiana. Step up the image of your small business with a sophisticated grand entry with onsite building manager (not all locations) to help direct your guest to your private office suite. Compare a home-based office with a residential mailing address (or a mysterious Post Office Box) to a Link executive office suite with a Carmel, Indiana business mailing address. Likewise, compare hosting a meeting with investors or clients at a coffee shop versus in the privacy of your luxury Link building's conference room. Which company seems more established, trustworthy, and professional? Your mere presence in an flex office suite can be the difference between sealing the deal and losing a prospect.
Come take a tour of our Carmel office spaces for lease and see for yourself why Link Office Suites are the LINK to your success.